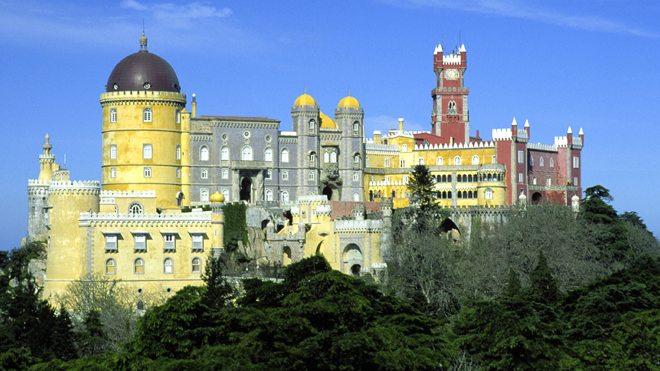 Portugal's official language is Portuguese, which is the third most spoken European language in the world, with around 250 million speakers.
With Mediterranean climate, winters are mild and summers hot, though moderated by its location near the ocean. During spring and autumn there are usually sunny days with mild temperatures.
Portugal has the euro (EUR) as its currency. Most hotels, restaurants and shops accept debit and credit cards (Visa, MasterCard, American Express, etc.). ATMs can be found all over Portugal, including small towns. The maximum amount per withdrawal is €150-200, with a daily limit of €400.
Citizens of the EU, Switzerland, Norway, Iceland and Liechtenstein need only a valid ID card or passport. Citizens from Canada, US, South America, Australia, New Zealand and from most Asian countries traveling to Portugal do not need a visa for stays less than 90 days; only a valid passport is required. More info here: https://www.vistos.mne.pt/en/.
The electric voltage is 230 volts, on a 50-hertz frequency. The electric sockets adhere to European standards. Blade plugs (US standard) must be used in conjunction with a 230 volts transformer, as well as an adaptor.
The time zone is UTC 0 | UTC+1 summer time (from the last Sunday in March to the last Sunday in October).
To make a call to Portugal from abroad dial +351 (the international country code).
Medical care in Portugal is available through both public and private hospitals. Visitors from EU member states should bring their European Health Insurance card to be entitled to free medical and hospital care. Visitors from other countries are advised to take out a personal medical insurance policy.
Lisboa's International Airport (Portela) is located close to the city centre (7 km), about 15-20 minutes from most of the centrally located hotels. The Lisboa Underground (Metro) has a station inside the airport and, together with Carris (buses), covers the city with regular lines and routes.